Less Guesswork, More Goal Crushing
Introducing Aaptiv Coach, a highly personalized health coaching experience now free with an Aaptiv membership. Choose from one of five primary health goals—Stay Fit, Get Faster, Lose Weight, Build Strength, or Reduce Stress—and Coach will create daily and weekly plans to keep you accountable and motivated.
What You Get
Daily and Weekly Plans
Your plan is created according to your goals, your schedule, and your preferences.
Recommended Workouts
We'll give you a group of workouts to choose from each day or you can log your own non-Aaptiv workout.
Healthy Habit Support
Your health is about more than just the hours you spend sweating. Choose healthy habits to work toward as part of your plan.
Flexible Guidance
Goal changed? Ready for your next challenge? You can change your preferences at any time and get a new plan.
Try Coach
Get Started
Start your daily plan and crush your goals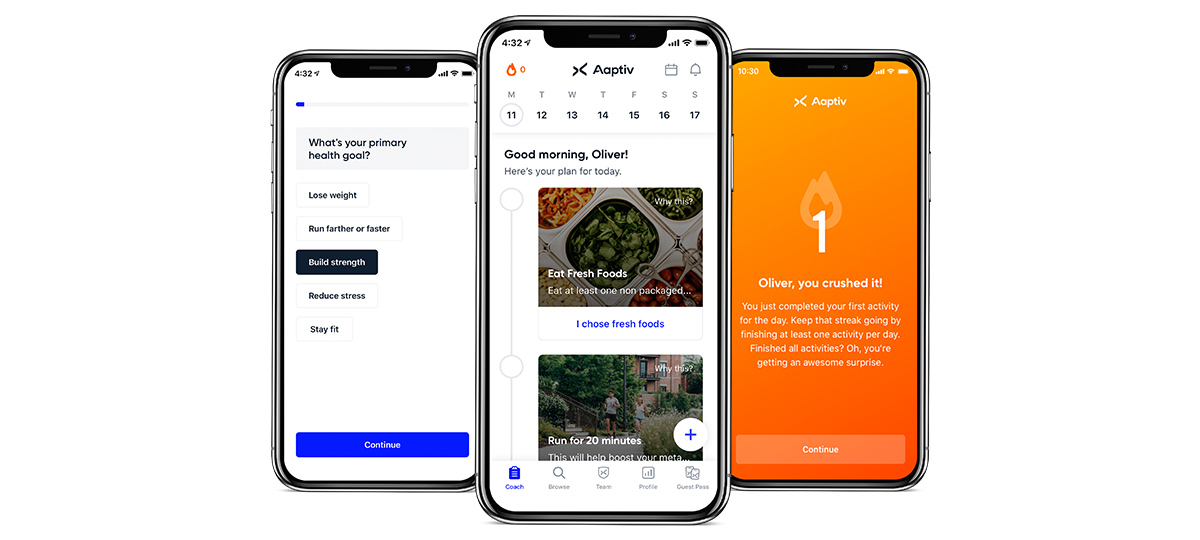 Get Motivated, Get Fit
Simply choose your goal and start your plan!
Sign me up!